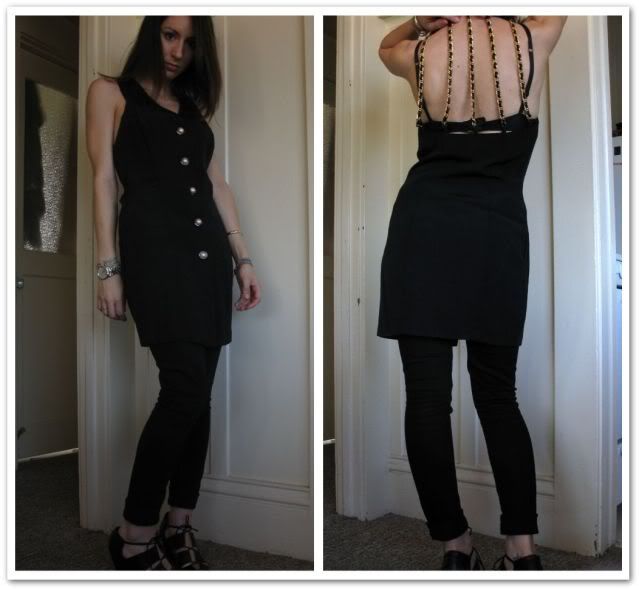 wearing thrifted dress, J Brand jeans, H&M shoes
Some things:
First off, this is an extremely old unused picture for an outfit post. I got this awesome Donna-Martin-worthy dress for $12 at Black and Brown sometime in February and have since been wearing it fairly often, considering it has gold chains draped down the back and gigantic pearl buttons. It's a covertly wearable piece.
The job status update has been delayed, but it's looking pretty good for me. Hopefully I'll find out by *gasp* tomorrow. However, I sort of prematurely celebrated by buying a jaw-droppingly gorgeous vintage dress from the 50's at an adorable little shop where my parents live called Poppy's Consignment. Seeing as how showing it on the hanger wouldn't do it justice (nor would my makeup-less face) I'll wait to post it until tomorrow, but suffice to say, I'm in loooooove.