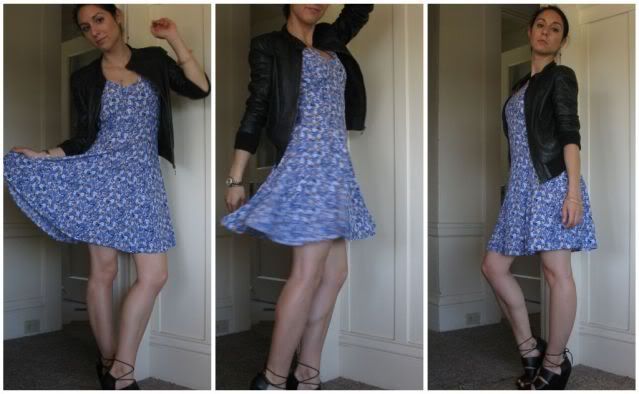 wearing thrifted Rampage dress, ASOS leather jacket, H&M shoes, vintage lucite bangle
Outfit from Thursday. This dress is really, truly, insanely wearable. I need 5 more.
I'm currently feeling inspired by Suno's Fall 09 lookbook which I stumbled upon in my daily wanderings over at
Coutorture
this week. The clothing, makeup, and styling are really doing it for me. I love the stacks of fabric tied to the models' heads, the animal-print tights, and the world-traveler-feel of the patterns. Will try more diligently to mix prints from now on.