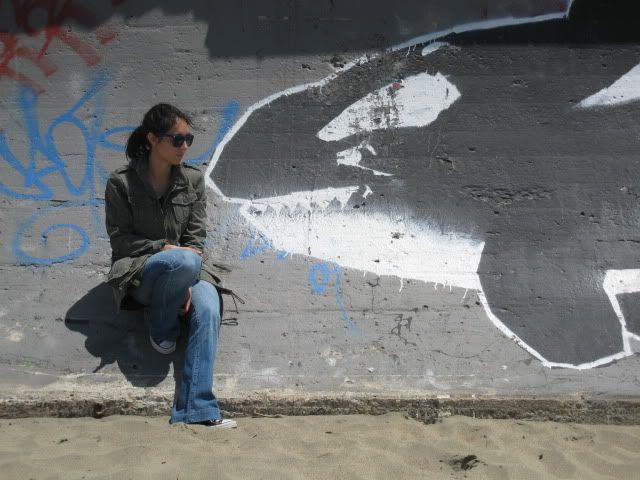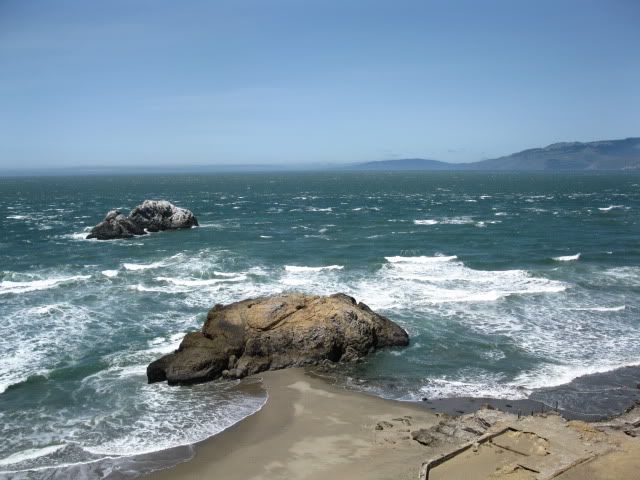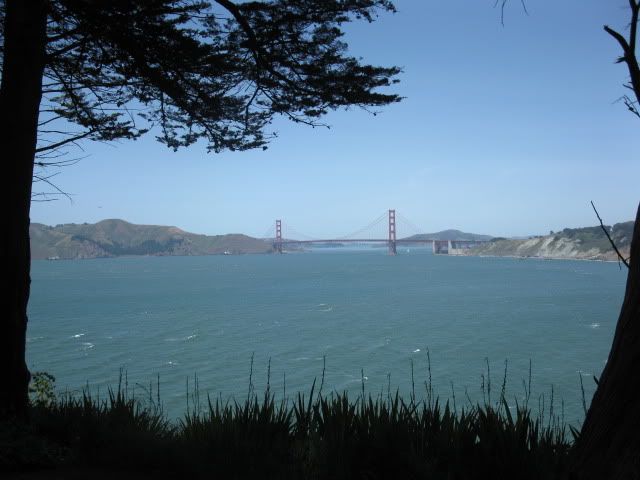 I just wanted to thank everyone for their kind words in the last post. It always strikes me as a little odd, and quite frankly, desperate to air one's dirty laundry on a blog that was not intended to be used as such. But I'm shitty at pretending to feel a way that I don't and really shitty at making small talk when I'm having one of these 'episodes' so I just had to give in to the word vomit and hope it didn't make me look like too much of an ass. Thanks for putting up with it.
So anyway, this is still not an outfit post because I haven't worn makeup in 3 days and I've been hiking and painting my bathroom (both very therapeutic, I promise), but at least it's a pretty backdrop and I sort of brushed my hair. My mom and I hiked the Land's End trail which takes you right to Ocean Beach and the Cliff House (both of which are San Francisco landmarks). If I ever required additional proof that exercise is good for your mood, I got it today. I started the hike feeling generally shitty and near tears and ended it in high enough spirits to make off-color jokes about The Jonas Brothers' sexual orientation! Seriously, that means I felt better. My happiness is directly related to other people's misery. I am a lovely girl.
So here's to hoping I'm at the tail end of this fucking snafu. Hopefully the weekend will refresh me and bring with it the sudden urge to really get dressed again.