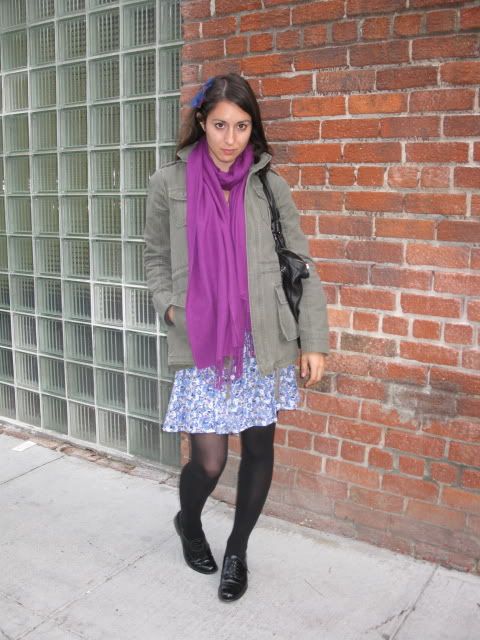 wearing Rampage thrifted dress, Saks Fifth Avenue scarf, Urban Outfitters jacket, Joan & David shoes, DIY feather clip
As you can see, I'm getting ample usage out of my new floral dress. I think I'm already down to a cost-per-wear of about $2. I love it when that happens.
I find out Monday about the job, so I'm just trying not to think about it for now. Needless to say, there will be a serious shopping spree if I land this gig. The economy needs me. And my first purchase just might have to be something by 20-year-old designer LaQuan Smith. Check out his MySpace
here
. He has some pretty rad stuff, but my favorite pieces have to be these chain mail stockings that I first read about on The Frisky or the matching chainmail dress...either way it's a whole lot of Awesome.