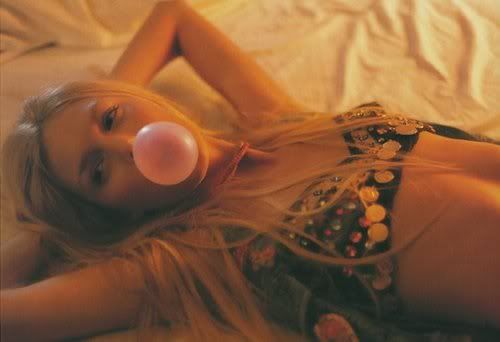 My brain is fried. I feel like putty. And I'm watching the chick from Blossom get a makeover on What Not to Wear. Clearly, from this description, you should be able to tell that I'm definitely not looking stylish right now.
Oh, and I found a Homer Simpson quote that aptly describes how I feel about trying to come up with the words to craft this blog:
"Ooh, I love your magazine. Especially the 'Enrich Your Wordpower' section. I think it's really...really... really...good."
In general, you can find a Homer Simpson quote that aptly describes just about anything.
At least I'm inspired enough by these photos to feel that they don't need words attached to them. They stand on their own. All of them are from Tatielle.tumblr.com.
One more thing: I wanted to extend a very special thanks to
Haute World
for the 'Unique and Chic' award. Her blog meticulously chronicles every jaw-dropping piece of clothing in some of the best boutiques in the world. We're talking Paris here. So for her to call me 'unique and chic' well, let's just say I'm humbled.
I want to pass this award on to a very special blogger whose comments always make me so happy: Jamily from
Cup of Coffee.
Jamily, you are a kind and benevolent soul. And this one's for you.