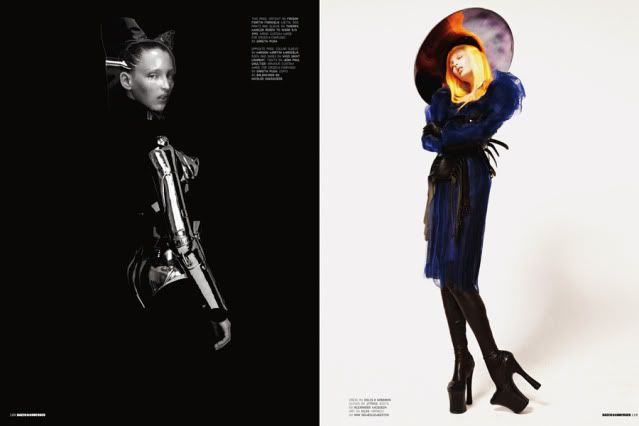 images via Refinery29
Well, my WANT reflex is kicking in again. Namely, I want to wear everything you see above from an editorial in this month's issue of Dazed and Confused. That should teach people not to mess with me, or at least walk on the other side of the street. I imagine nothing commands respect and bewilderment quite like thigh-high platforms and plastic body armor. I only wish the text was large enough to see who is responsible for these gorgeous works of art. If anyone knows, holla at me.
And since I'm still having trouble conjuring up That Happy Place, here are a couple of photos I've seen today that made me somewhat close to happy. At the very least, they didn't NOT make me happy. And by golly that's a start.


photos via Lolitas
photo via Fabsugar
This weekend I'll probably be doing a bunch of boring ass shit like sleeping and napping, but I'll try to get dressed at least once for a proper outfit post.