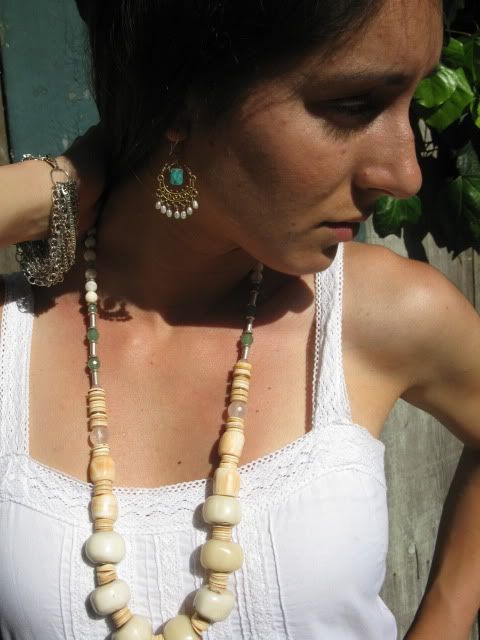 wearing F21 dress, Lee Angel necklace, earrings handmade by talented sister, Max Studio sandals, Lisa Levine bracelet
Good God it's been warm. But I'm not complaining. I feel the sun baking the depression and anxiety right out of me. Nature's cure.
I saw a painfully twee movie tonight called Medicine for Melancholy. It stars
Wyatt Cenac
, whose name you may recognize from being a sometime Daily Show correspondent. The whole thing smelled a little bit too much like some Academy of Art student's senior project, but it had some interesting views on race, gentrification, and life in modern-day San Francisco. And of course, it's always neat to see your beloved city on celluloid.
One more hike today, from my neighborhood all the way up to the tippy top of Bernal Hill, which offers breathtaking 360-degree views of the city. I promise this will be my last scenery picture.
Hope everyone is enjoying their weekend!