In what can only be considered a good omen, I received an award AND a tag today from the preternaturally stylish
Through the Looking Glass
. I'm constantly impressed by her personal style and her taste in everything from home decor to photography, so if you haven't checked out her blog already, do! You're missing out!
The tag is to "List 7 things that you love, and then pass the award on to 7 bloggers that you love." In an effort to make it a little more interesting, I'm going to pick 7 trends or specific looks that I love RIGHT NOW. As in, this week. So I can't be held responsible if next week these are the 7 things I absolutely never want to see on another human body ever again. I'm fickle.
1. Denim on denim. It's a fine line, but when it's done right there's something so Farrah Fawcett about it, like this chick: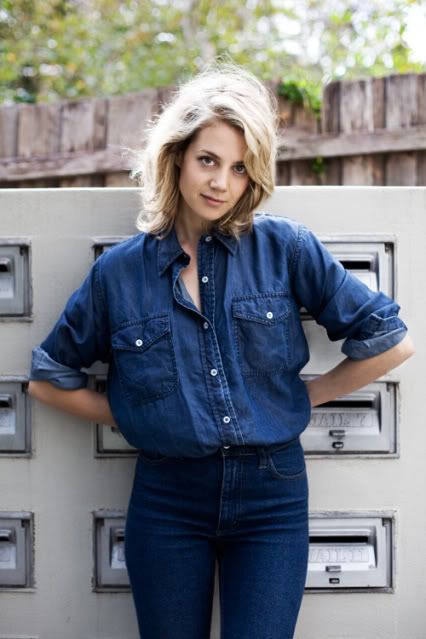 2. Tights in an unexpected color. Even though I still wear them, opaque black tights are pretty much dead to me. Red is better: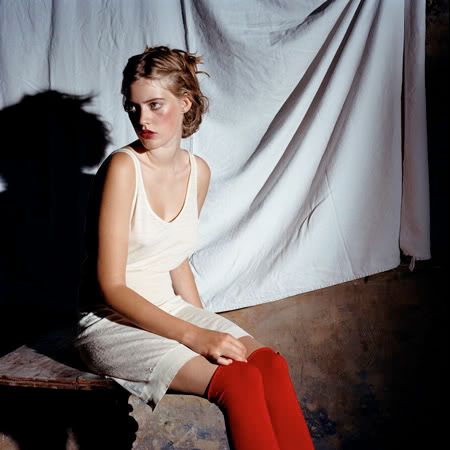 3. Celine's Fall 2009 collection: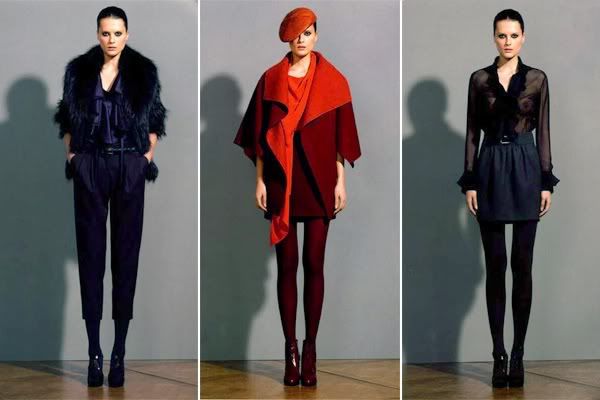 4. Retro swimsuits:
5. Shoe jewelry:
6. This yellow couch:
7. And last but not least, hot pink lips. Yowza.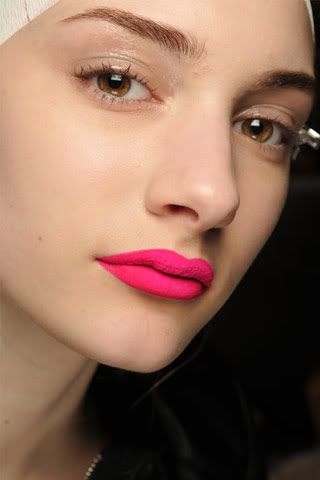 And here's who I tag:
Cup of Coffee
Late Afternoon
All in Your Innerspace
Awesome Randomness
Vintage Lollipops
Neurosis is Knowledge
MT Days & Nights
I'm off to bed. I hope everyone had a wonderful relaxing weekend, and I hope it was the last unemployed weekend of my adult life (but we shall see...)