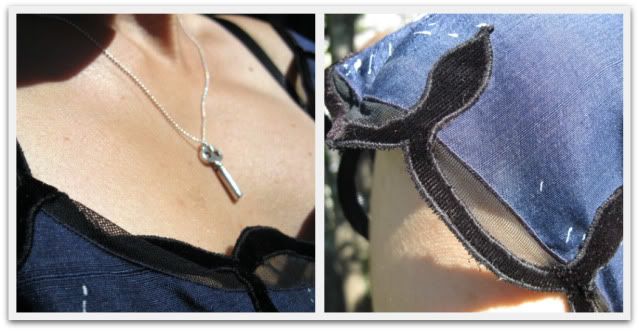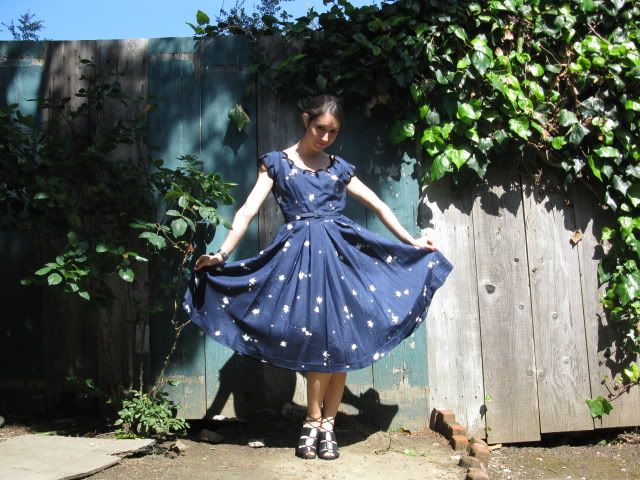 The job, the sweet, precious job is mine! No more extreme budgeting...no more wistful window-shopping...I don't dare imagine the sudden financial possibilities, lest I go completely crazy. At least now the vintage dress I bought the other day doesn't seem so frivilous. I'm thinking of wearing it to my first day at work. I love that it looks like it has paint splatters all over it (or, as my boyfriend not-so-tactfully pointed out, bird poop). It seems like that would have been such an edgy print in the 1950s. I also love the scallop detailing around the neck and armholes. They really don't make 'em like this anymore.
Thanks to everyone for their well-wishes! I honestly believe that every single good thought sent my way helped tremendously!
Here's to no longer being a B.A.B. (broke-ass bitch)!