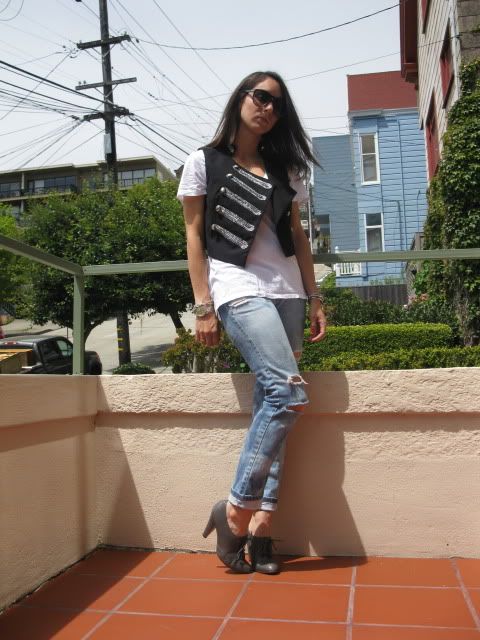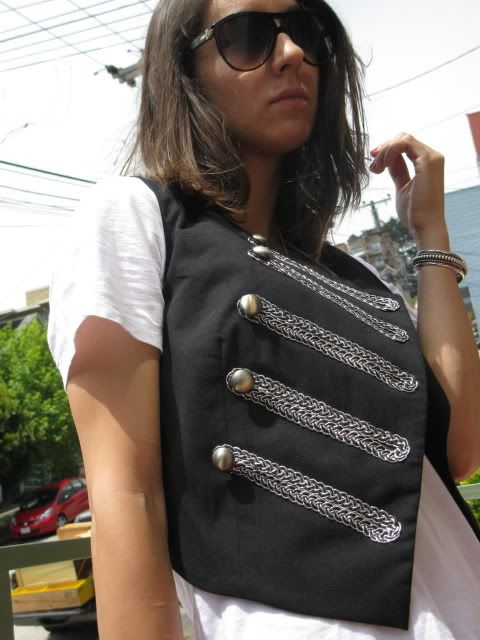 DIY Topshop jeans, Gap t-shirt, GO International Target vest, Made by Elves booties
Anyone who knows me knows that I whine. A lot. I like to think it's just another of the multitude of normally distasteful personal attributes that I somehow manage to make a little bit funny and charming, but my head is up my ass, so don't listen to a thing I say. So on the topic of whining, I'm tired. But I have to stay up and write this blog post because if I don't I will experience a lingering sense of regret and possibly indigestion. Don't ask.
First order of business: Anika from
African Tea Party
somehow got it in her head that I was deserving of a 'lovely blog' award. Which is patently absurd, but thank you, love. I'm clutching at straws lately and this brought a much-needed dose of smug satisfaction to my day.
And in case you didn't already guess, above are the missing "outfit pics" from the weekend, now sadly out-of-date. I'm stoked that I managed to find that Target-meets-Balmain vest though, and at a thrift store no less. It's almost enough to make me wish I cared about my appearance right now. Okay enough. Unconsciousness beckons me...